Le Petit Cactus
A flower dear to the heart of Marie Antoinette, Mellerio's first Royal client, the vanilla cactus came originally from Mexico and the West Indies and only flowers for one night every year, at the beginning of spring. This exceptional night blossom was immortalised by the botanical painter Pierre-Joseph Redouté, upon the request of the Queen. This story was the inspiration behind the line dedicated to the 18TH century, designed by Laure- Isabelle Mellerio. The central motif is built around the pistil, revealing a blossom in pink or green gold like a delicate flower in movement adorning long and short necklaces, bracelets, rings, and earrings.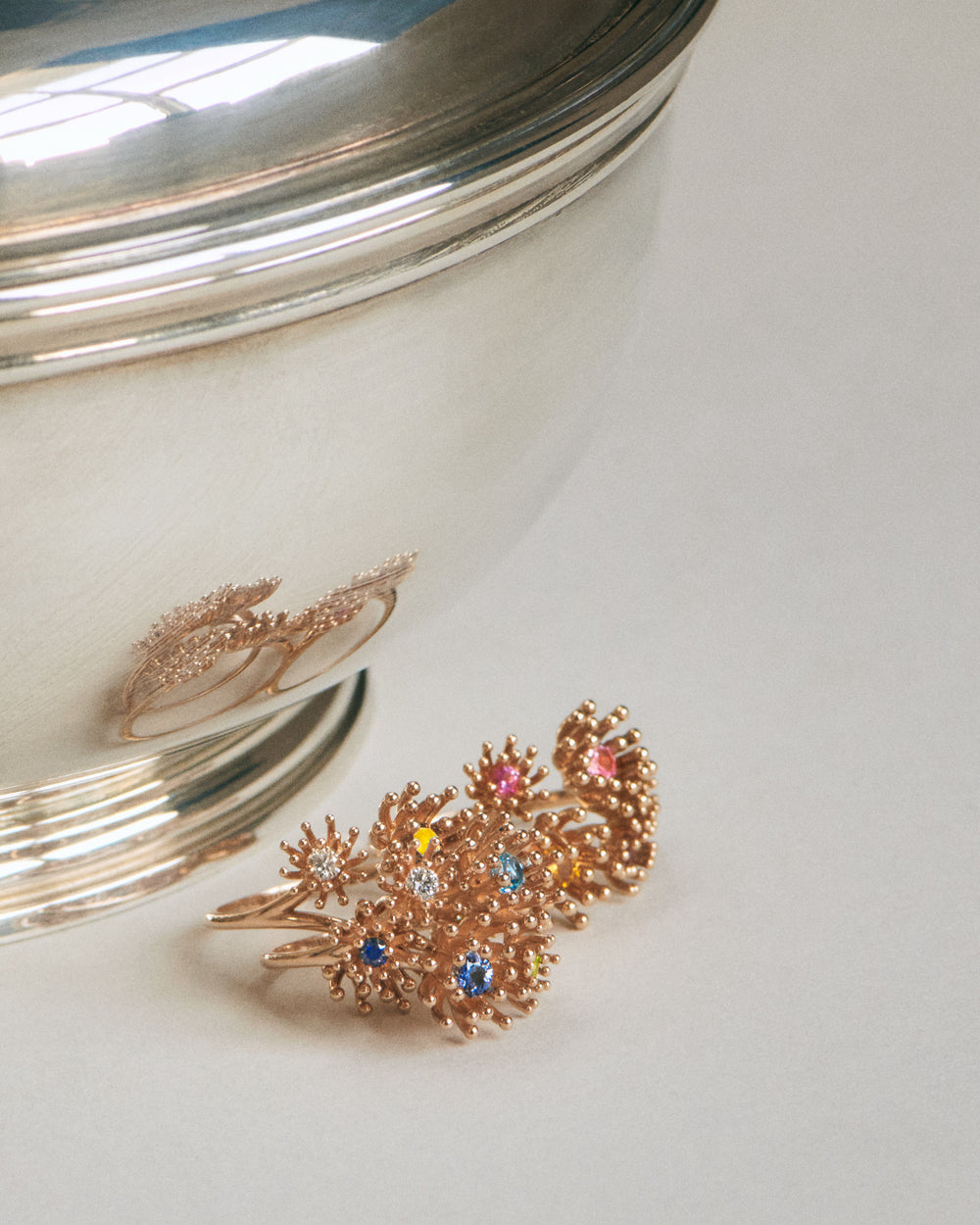 Le petit Cactus Bleu Ring 5 patterns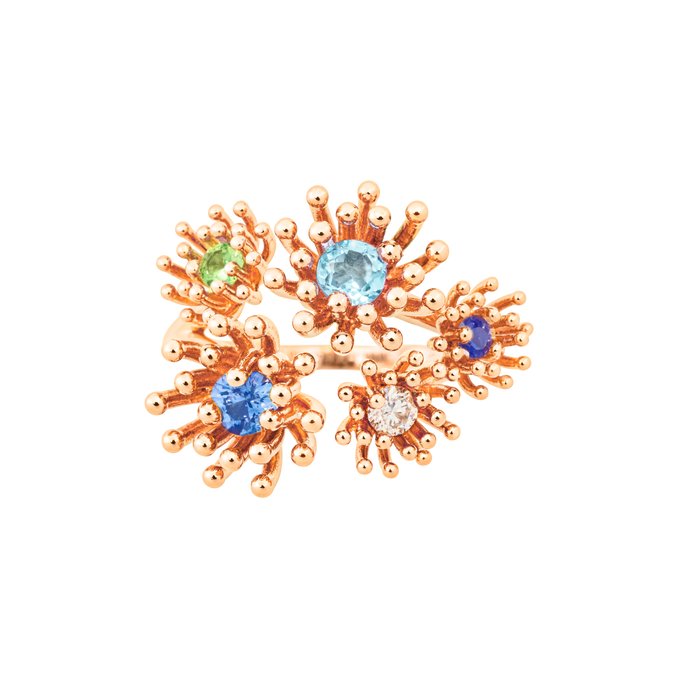 18k Pink gold, 1 Sapphire (0.22ct), 1 Sapphire (0.06ct), 1 Topaz (0.2ct), 1 Tsavorite( 0.08ct),1 diamond (0.07ct)

2980€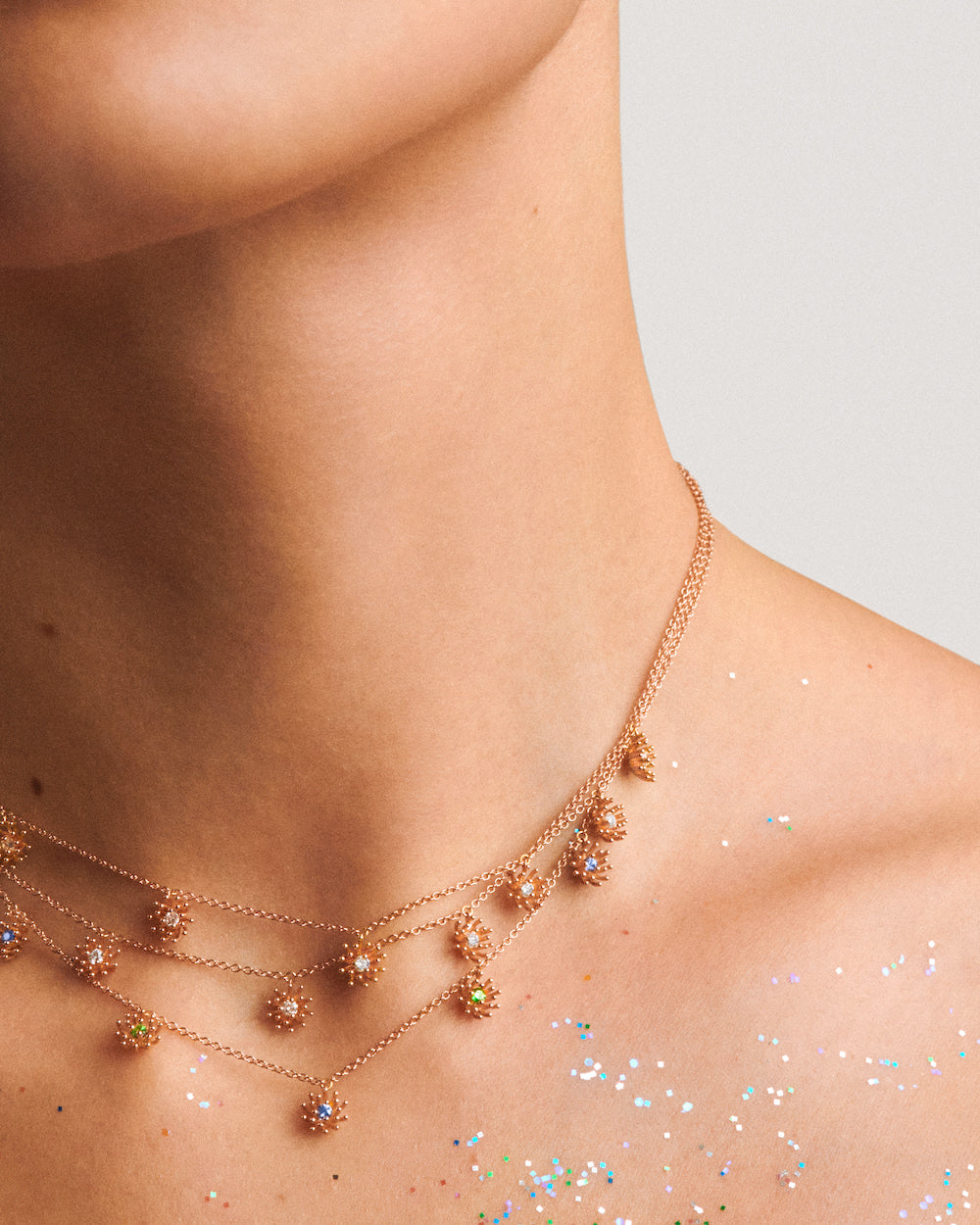 Le Petit cactus bleu necklace 5 patterns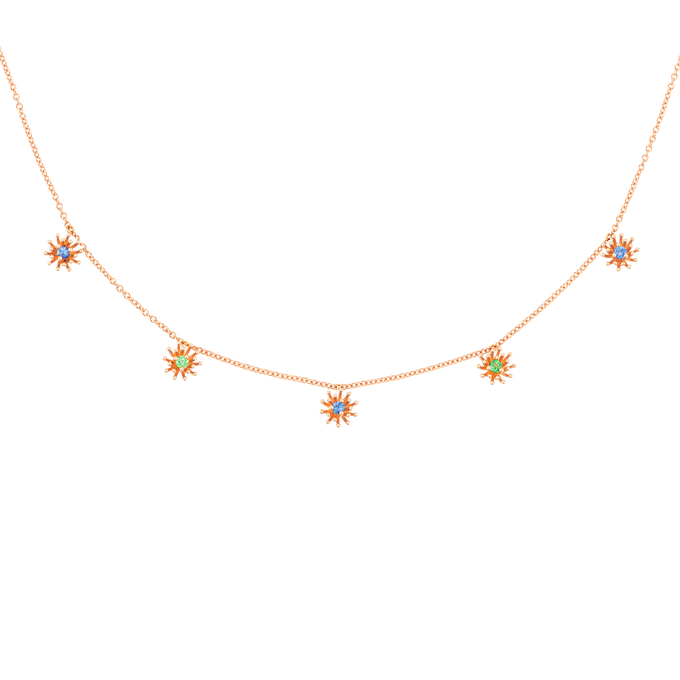 18k Pink gold, 3 Sapphires (total 0.12 ct) 2 Tsavorites (total 0.09 ct)

1890€
le petit cactus rose
Laure-Isabelle Mellerio also celebrates the new blooming season with an original interpretation of the Cactus line, which is adorned with spring colours. Framed by pink gold petals, the pistil of Marie Antoinette's dearest flower is represented by a pink sapphire in honour of the Queen's favourite colour, which she used to add to her outfits, fabrics and silks. A delicate evocation of the Trianon's dreamed garden, the chromatic energy of the precious stone velvets the rings, necklaces and bracelets of Le Petit Cactus Rose line with its delightful joy.