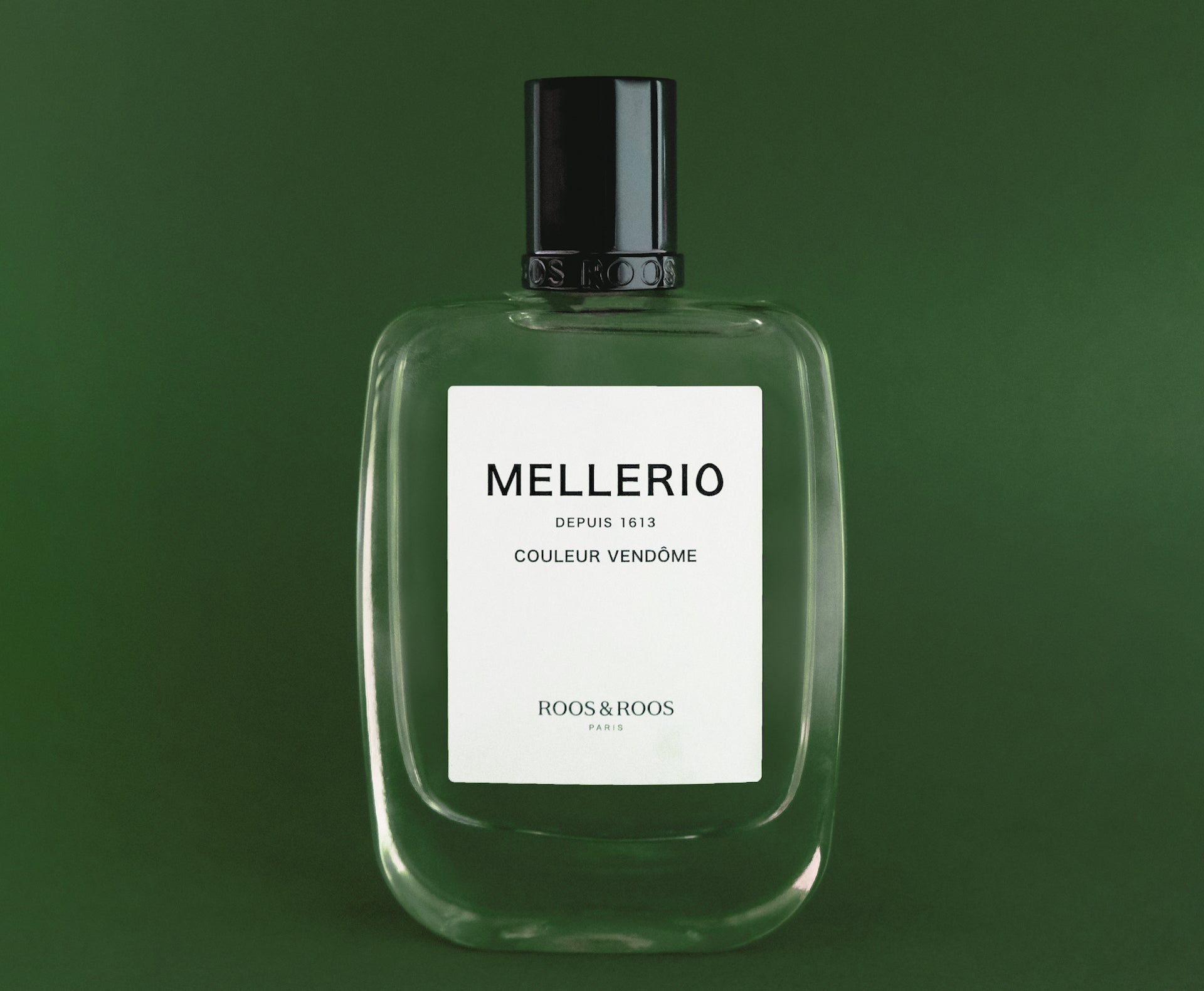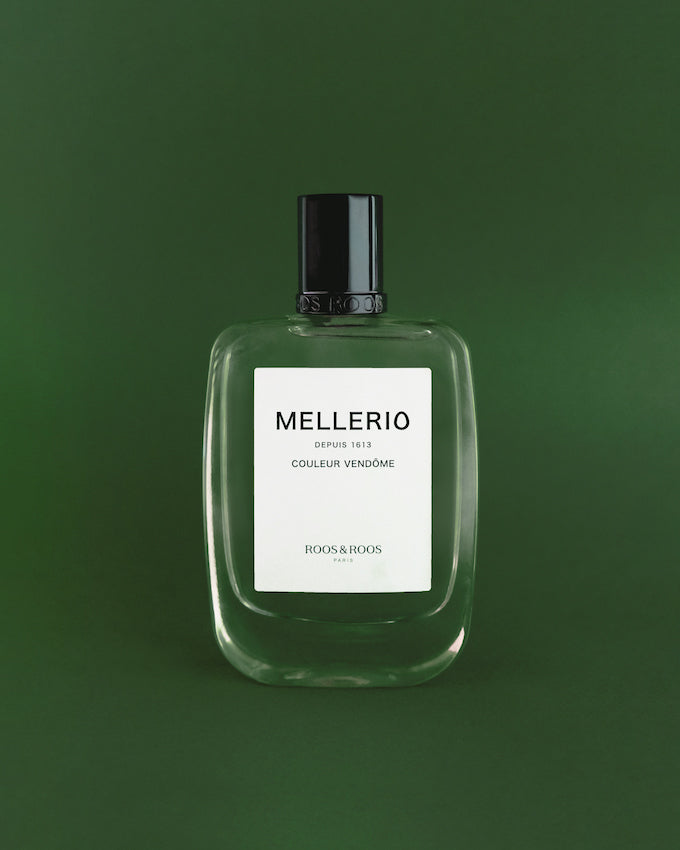 COULEUR VENDÔME
For the first 100 orders placed online for any purchase over 1000€, as part of its commitment to helping you discover its signature scent, Maison Mellerio is delighted to offer you its new fragrance, Couleur Vendôme.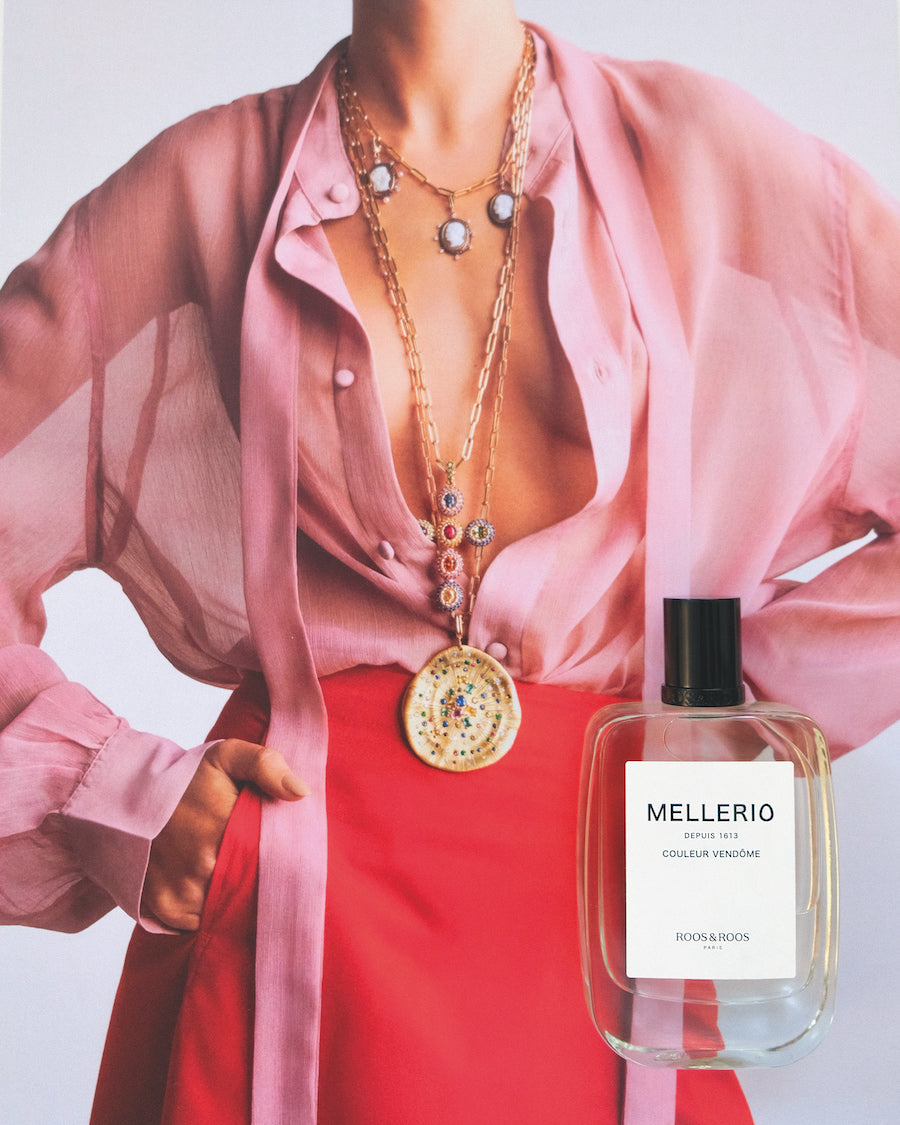 MELLERIO, A TASTE FOR THE RARE, THE ART OF CONSTANT REINVENTION
How do you recognize a legendary house? First of all, an address. One that crystallizes the extreme beauty of haute joaillerie. 9 rue de la Paix is such an address. A luxurious façade where the pieces are exhibited and the archives nestle, the beating heart of the history of this dynasty of French jewelers originating from Lombardy in Northern Italy. 410 years old, from the cameo bracelet bought by Marie Antoinette, to the cactus rings, Empress Eugenie's peacock feather brooch and even the Ballon d'Or, Mellerio has a taste for the eclectic, for creations as colorful as they are uninhibited. Couleur Vendôme? Its fragrance.
In collaboration with Roos & Roos, it condenses the quintessence of nonchalant elegance, flirting with a rose that dares to blossom in an Italian glow.
WOMEN WITH FLAIR
A precious collaboration, a dream of women entrepreneurs, a polished perfume of dazzling dreams, expertly curated by Dominique Ropion.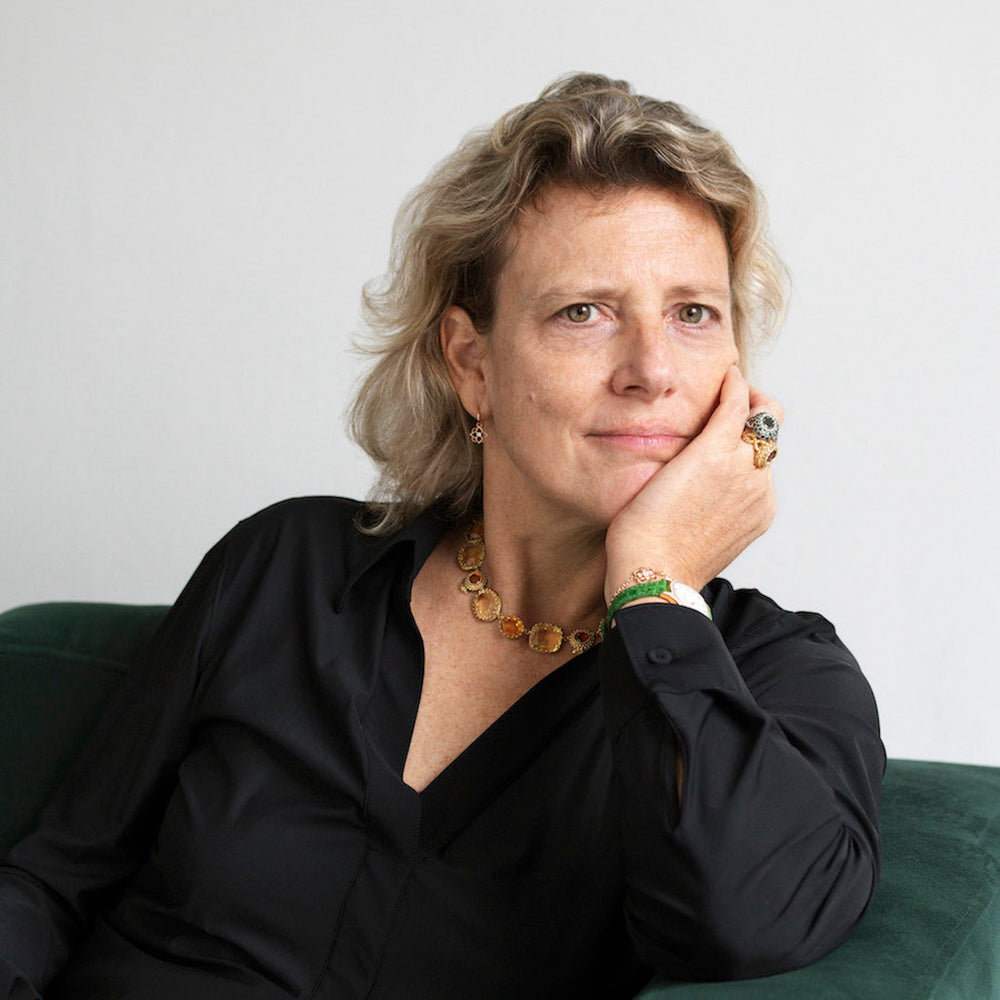 LAURE-ISABELLE MELLERIO
Summoning the past to better shape the jewelry of tomorrow, imprinting her singular style evoking the Mediterranean radiance of new precious lines: this is the spirit of the president of the jewelry Maison. As Artistic Director, the woman who studied volume as an interior designer explores the full range of possibilities, making gems and gold pulsate with color, playing with calibration and metamorphosis.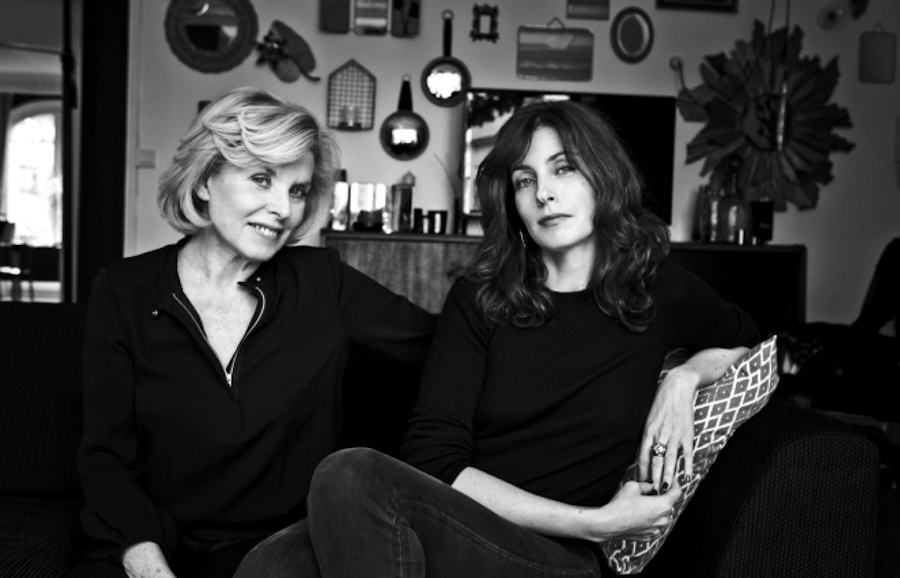 CHANTAL & ALEXANDRA ROOS
To meet them is first and foremost to experience the singular sensation of a double gaze. One - the mother - an icon of the fragrance industry, the other - the daughter - an artist and musician, both vibrant in their own way. Roos & Roos was forged in this particular match. Since 2014, free figures of an alternative perfumery hailed by two Fragrances Foundation Awards, they have been always on the move.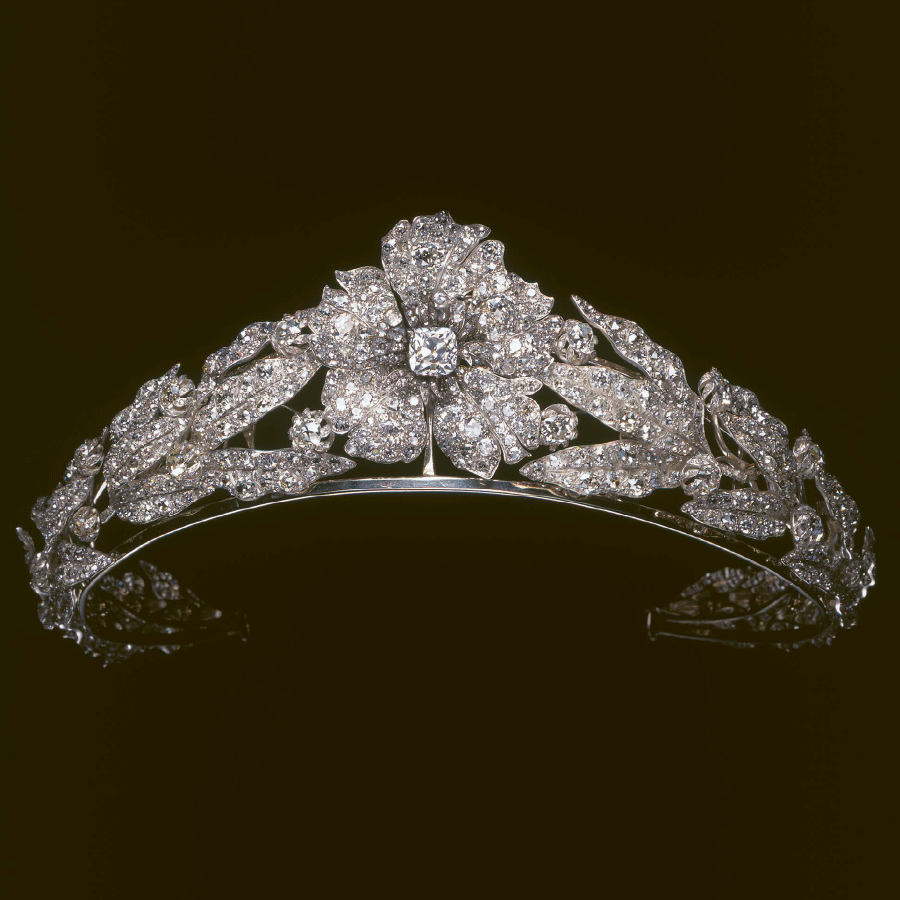 a mine of inspiration
It's an emancipated rose, a wild rose or églantine, an ephemeral beauty captured as early as 1830 in the Maison's eternal creations, led by the Wild Rose wedding tiara presented at the 1867 Universal Exhibition. Mysteriously set to bring out its indomitable character, it is still emblematic of Maison Mellerio, to be admired in incredibly lively interpretations. Couleur Vendôme, sillage parure, has captured its particular
abundance.
DOMINIQUE ROPION A SETTER OF DESIRE
"For Couleur Vendôme, I started with a Turkish rose, a molecular distillation LMR with a persistent, planty freshness that's quite unexpected because it has no beeswax facets. I chose to set it with orange blossom, an unusual duo. Although they have molecules in common, they rarely rub shoulders with each other. What guided me? Gathering the vitality of a Mellerio Jewelry piece from which a fantasized Eden emerges. I'd say the wild rose is the central element, like a monumental stone in a fine jewelry creation. Everything around it, its ambery, spicy character, takes on different colors, bright or muted, to color it, to highlight it in all its splendor."
COULEUR VENDÔME ALL THE FACETS OF OLFACTORY ADORNMENT
The fruit of the aestheticism of Master Perfumer Dominique Ropion, Couleur Vendôme is a macroscopic immersion in the Monterosa Rose, restoring all its tonalities right down to its wilting. A modern olfactory alchemy, he has polished it with orange blossom, a Mediterranean bud prized by the Princess of Neroli (17th century). Italian inspiration threads its way through the composition, with Florentine iris, spices exploring Venice and its stalls, and the distinctive rosy-red light that shimmers in mythical places from Place Vendôme to La Scala. Dominique Ropion has sculpted nature into a totally reinvented, textured rose, with a glamorous vegetal petal.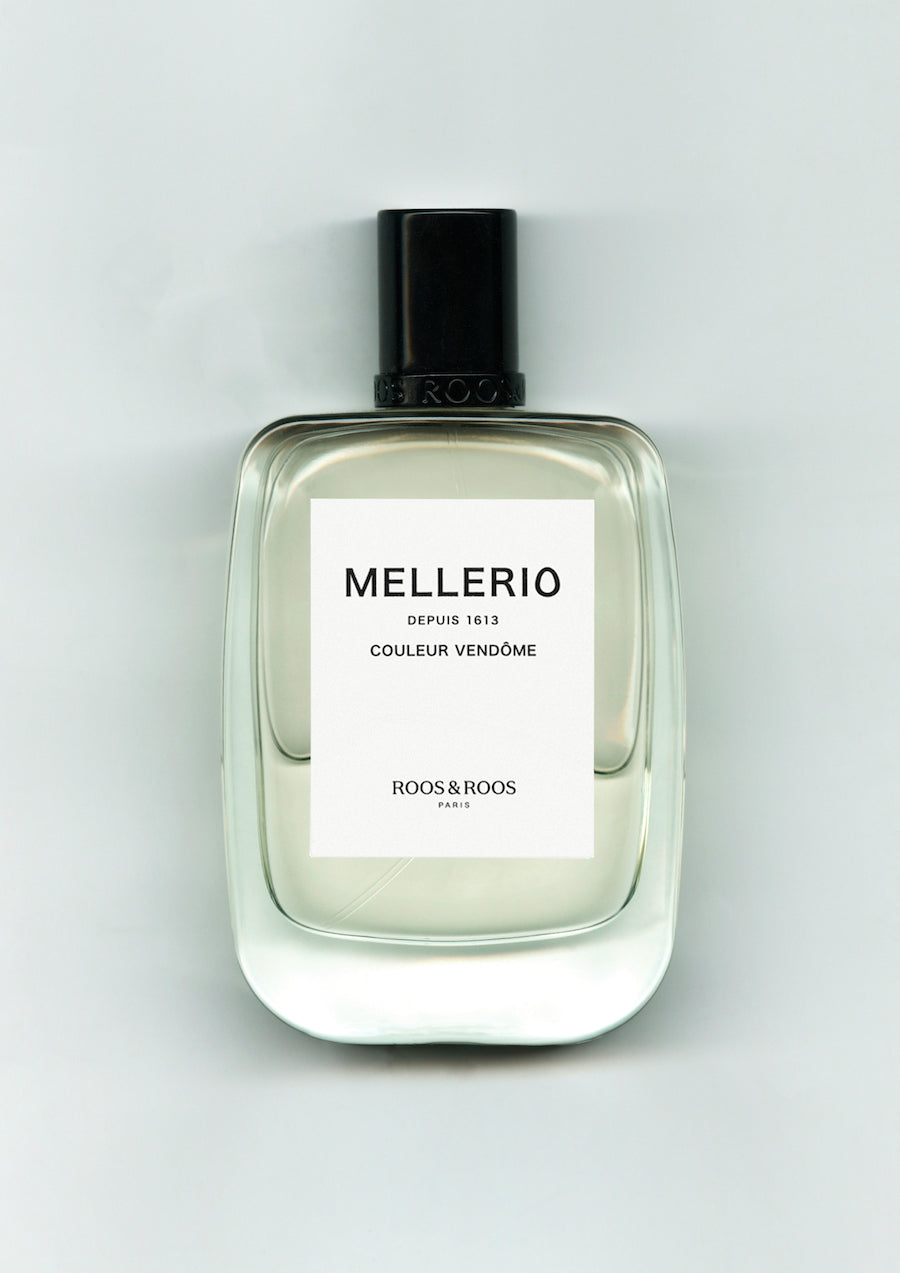 Couleur Vendôme
Couleur Vendôme fragrance, a collaboration between Mellerio and perfumer Roos and Roos.
185€
a special case
The original Roos & Roos bottle has been subtly transformed into a unique object for Maison Mellerio. Retaining the same proportions, a curved rectangle with a radiant cap, this one is in sparkling black and white. The transparent, emblematic
label purposely reveals a treasure: an archive drawing of the Monterosa Rose. Perfectly packaged in its green Mellerio sheath, the juice shows off its destiny.