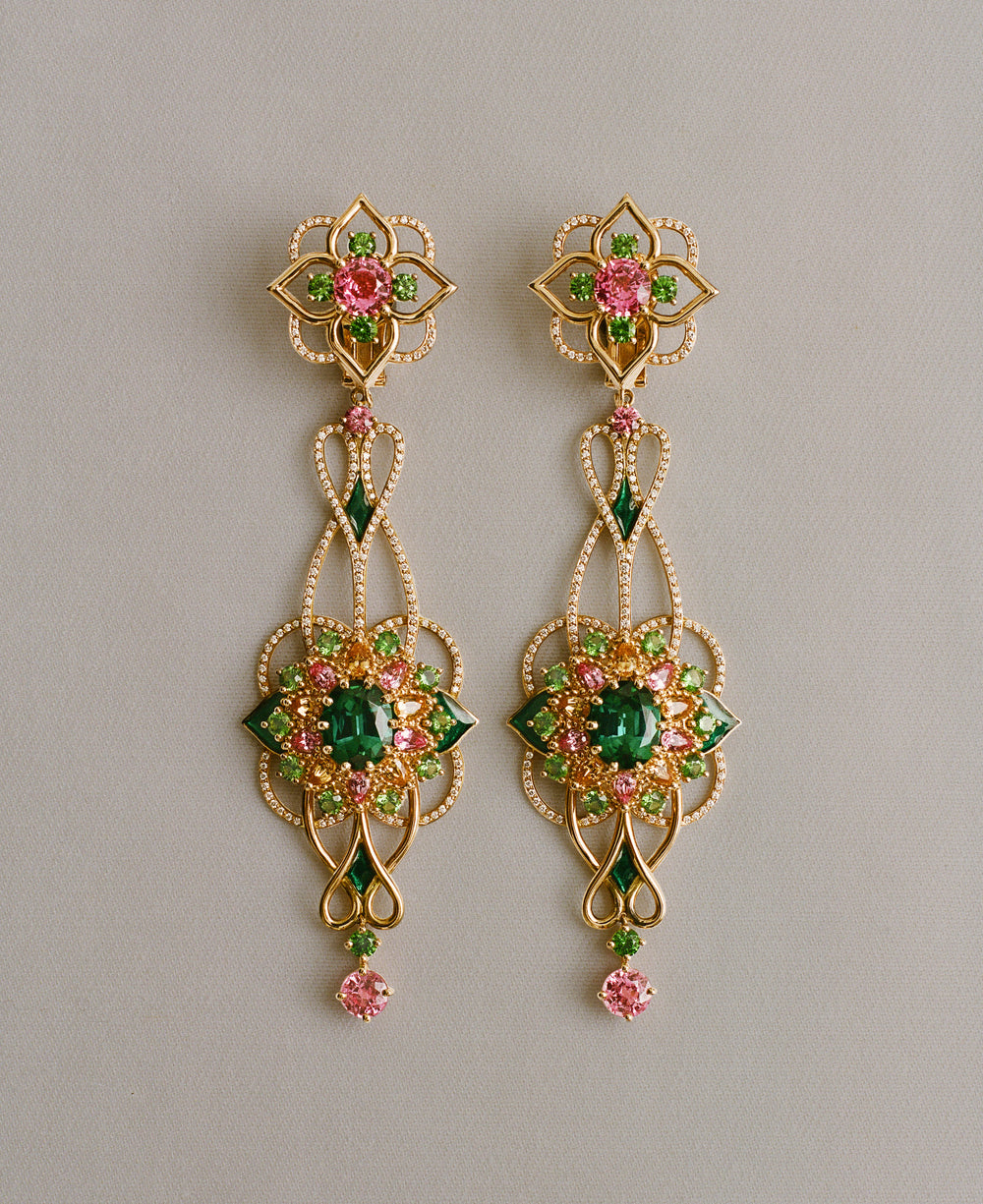 Isola Madre for women
Few kilometers away from Craveggia, the native village of the Mellerios, there are three little islands on the Lake Maggiore, with magnificent gardens: the Borromean Islands. It is this timeless archipelago, that Laure-Isabelle Mellerio, artistic director of Mellerio, has chosen as inspiration for this collection.
The light of the setting sun beaming down the paths of the island's lush gardens, flooding the flowering bushes and peeking through the tree branches to offer a glimpse of the lake, embellishes the whole collection.
Size Guide
Print the ring finder at full scale, then place your ring on the circle that best fits the inside of the ring. If you prefer not to print, measure the internal diameter of your ring and use the chart below to determine your size.
| | | |
| --- | --- | --- |
| Diameter of Ring | Size | US size |
| 14.65mm | 46 | 3-3/4 |
| 14.97mm | 47 | 4 |
| 15.29mm | 48 | 4-1/2 |
| 15.61mm | 49 | 4-3/4 |
| 15.92mm | 50 | 5-1/4 |
| 16.24mm | 51 | 5-3/4 |
| 16.56mm | 52 | 6 |
| 16.88mm | 53 | 6-1/4 |
| 17.20mm | 54 | 6-3/4 |
| 17.52mm | 55 | 7-1/4 |
| 17.83mm | 56 | 7-1/2 |
| 18.15mm | 57 | 8 |