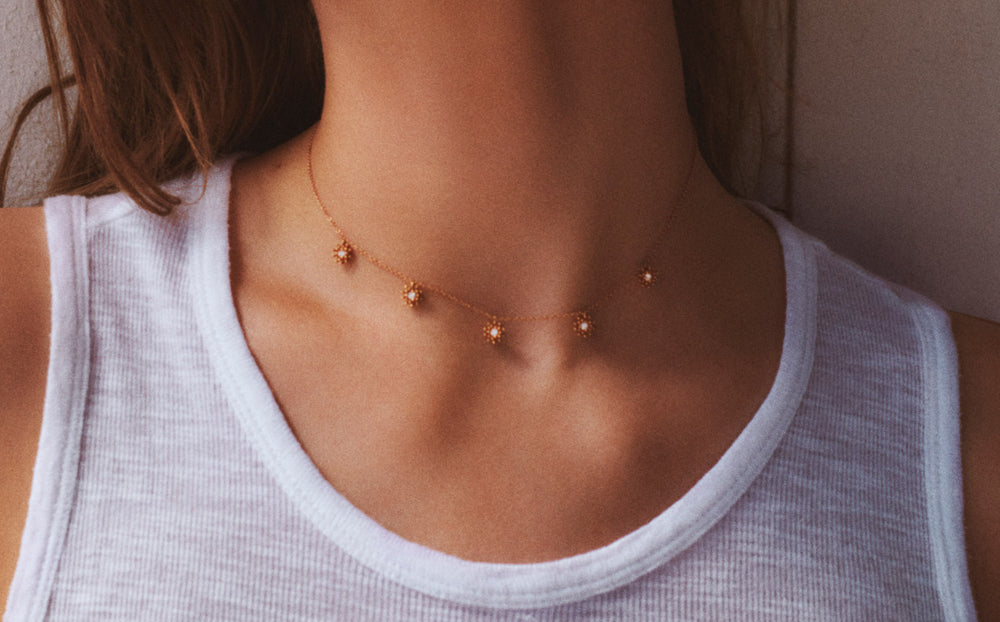 18th century for women
Le Petit Cactus Vanille, the favorite flower of Marie-Antoinette - Mellerio's first Royal customer - is the inspiration behind our new line dedicated to the 18th century. This flower has the particularity of blooming only one night a year, in early spring.
Size Guide
Print the ring finder at full scale, then place your ring on the circle that best fits the inside of the ring. If you prefer not to print, measure the internal diameter of your ring and use the chart below to determine your size.
| | | |
| --- | --- | --- |
| Diameter of Ring | Size | US size |
| 14.65mm | 46 | 3-3/4 |
| 14.97mm | 47 | 4 |
| 15.29mm | 48 | 4-1/2 |
| 15.61mm | 49 | 4-3/4 |
| 15.92mm | 50 | 5-1/4 |
| 16.24mm | 51 | 5-3/4 |
| 16.56mm | 52 | 6 |
| 16.88mm | 53 | 6-1/4 |
| 17.20mm | 54 | 6-3/4 |
| 17.52mm | 55 | 7-1/4 |
| 17.83mm | 56 | 7-1/2 |
| 18.15mm | 57 | 8 |