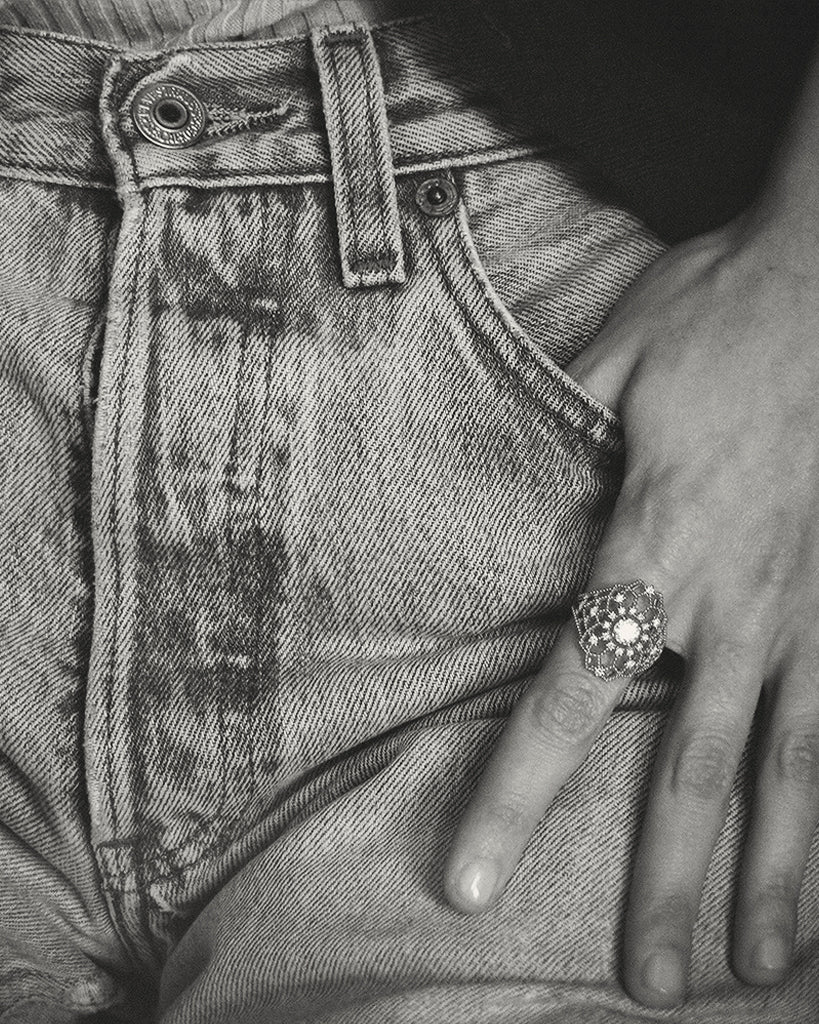 Maglia & Stresa for women
The fishing nets hanging on the walls of fishermen's houses inspired the aesthetic of 'Maglia' where the fine fishing mesh is reproduced in the pieces as a precious linkage. With an overall sense of lightness and grace, each piece has succeeded in finding the perfect balance between strength and flexibility.
Size Guide
Print the ring finder at full scale, then place your ring on the circle that best fits the inside of the ring. If you prefer not to print, measure the internal diameter of your ring and use the chart below to determine your size.
| | | |
| --- | --- | --- |
| Diameter of Ring | Size | US size |
| 14.65mm | 46 | 3-3/4 |
| 14.97mm | 47 | 4 |
| 15.29mm | 48 | 4-1/2 |
| 15.61mm | 49 | 4-3/4 |
| 15.92mm | 50 | 5-1/4 |
| 16.24mm | 51 | 5-3/4 |
| 16.56mm | 52 | 6 |
| 16.88mm | 53 | 6-1/4 |
| 17.20mm | 54 | 6-3/4 |
| 17.52mm | 55 | 7-1/4 |
| 17.83mm | 56 | 7-1/2 |
| 18.15mm | 57 | 8 |