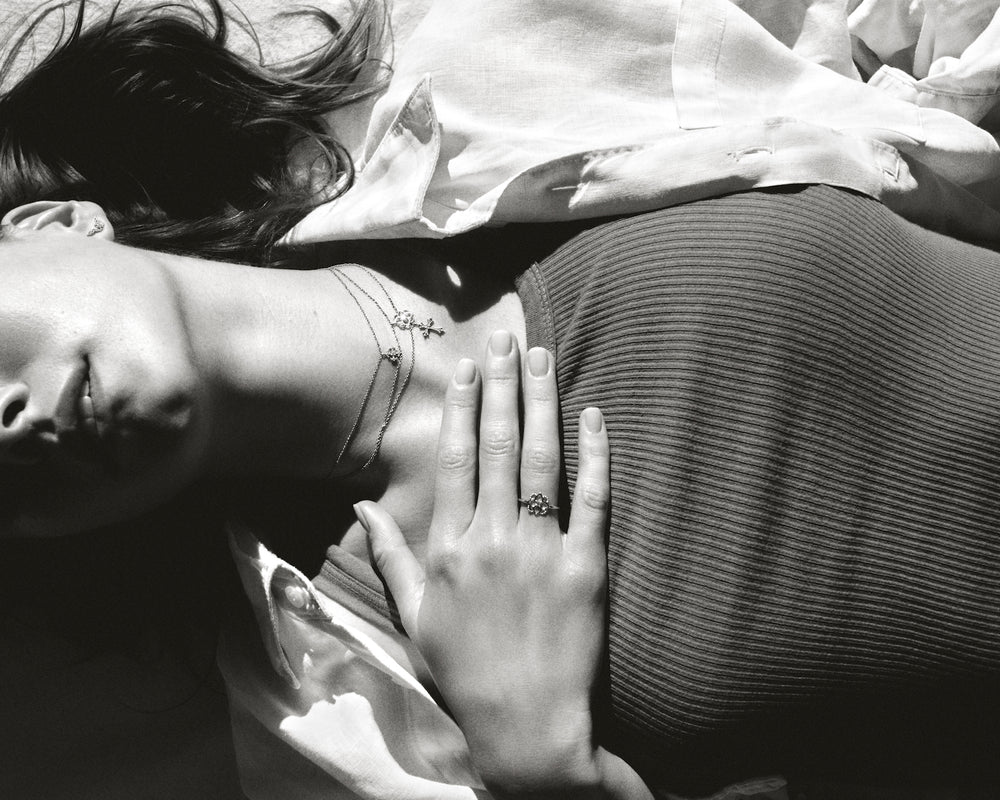 17th century for women
The first line of "Les Muses" collection is inspired by the century of the Renaissance. The cross, a universal symbol found in the archives of the house, is reinterpreted here in its purest, most contemporary form. It adorns rings, bracelets and necklaces, to wear like protective talismans with soft rock accents. Another inspiration for this 17th century line, the garden and its thousand possibilities of escape. An iconic signature of Mellerio, the motif of this theme comes from an archive dating back to the 1830s and hatched in an interwoven form, on highly desirable pieces.
To wear alone or in accumulation.
Size Guide
Print the ring finder at full scale, then place your ring on the circle that best fits the inside of the ring. If you prefer not to print, measure the internal diameter of your ring and use the chart below to determine your size.
| | | |
| --- | --- | --- |
| Diameter of Ring | Size | US size |
| 14.65mm | 46 | 3-3/4 |
| 14.97mm | 47 | 4 |
| 15.29mm | 48 | 4-1/2 |
| 15.61mm | 49 | 4-3/4 |
| 15.92mm | 50 | 5-1/4 |
| 16.24mm | 51 | 5-3/4 |
| 16.56mm | 52 | 6 |
| 16.88mm | 53 | 6-1/4 |
| 17.20mm | 54 | 6-3/4 |
| 17.52mm | 55 | 7-1/4 |
| 17.83mm | 56 | 7-1/2 |
| 18.15mm | 57 | 8 |