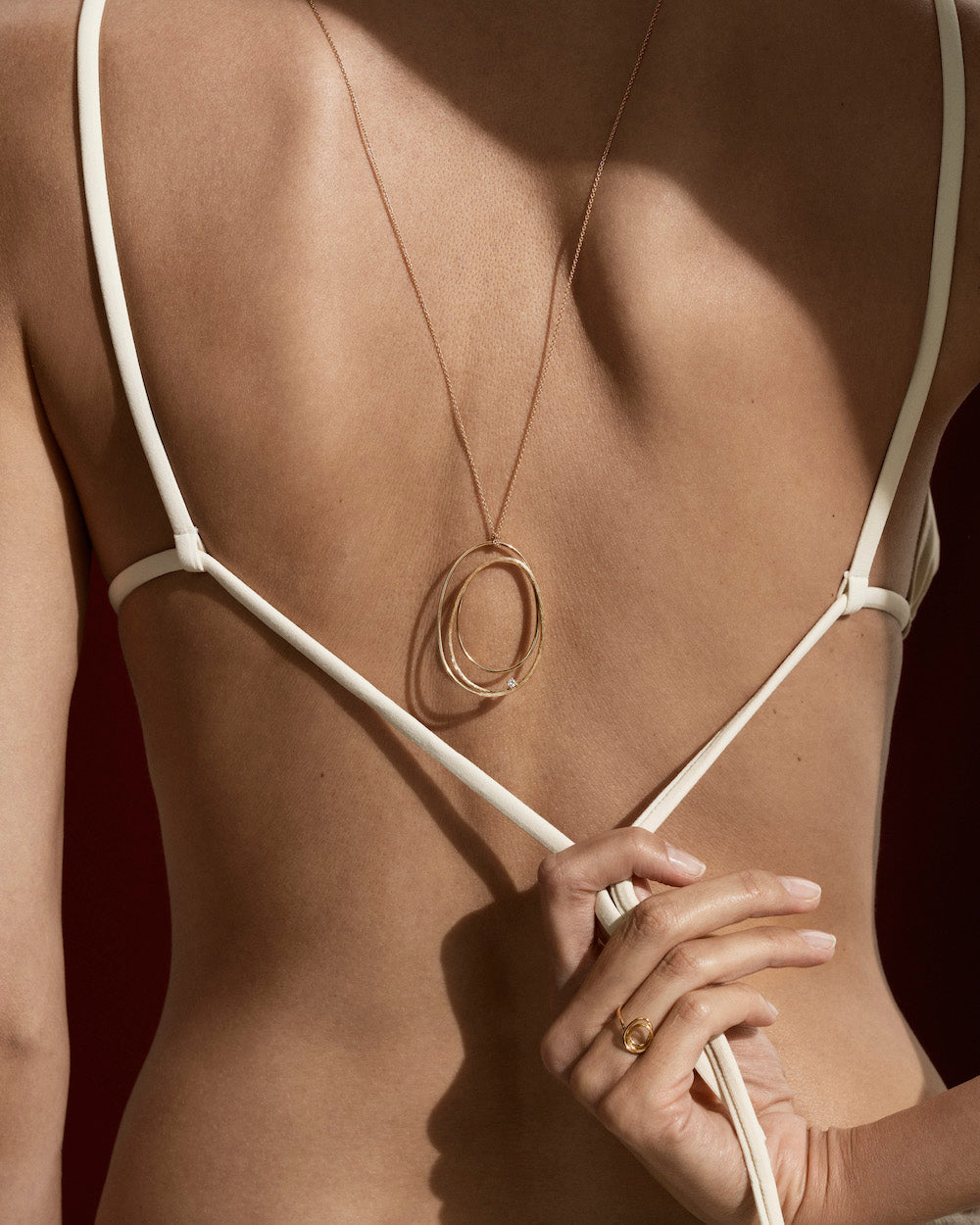 RIVIERA for women and men
Laure-Isabelle Mellerio presents a new collection that pays tribute to the refinement of a lifestyle steeped in history and bliss.
In tribute to the sixties and the glittering seasons characterized by festivity and joie de vivre, Laure-Isabelle Mellerio shapes light and enhances the colours that embellish these unique pieces, with their intertwining myriads of precious stones: soft emerald with its deep and intense green, evoking the parasol pines whose protective beauty is illuminated by the radiance of the diamond. A discreet evocation of the company's centuries-old history, the ovoid shape develops its graceful convolutions in a subtle recollection of the Beau Sancy and the Dolce Vita.
Size Guide
Print the ring finder at full scale, then place your ring on the circle that best fits the inside of the ring. If you prefer not to print, measure the internal diameter of your ring and use the chart below to determine your size.
| | | |
| --- | --- | --- |
| Diameter of Ring | Size | US size |
| 14.65mm | 46 | 3-3/4 |
| 14.97mm | 47 | 4 |
| 15.29mm | 48 | 4-1/2 |
| 15.61mm | 49 | 4-3/4 |
| 15.92mm | 50 | 5-1/4 |
| 16.24mm | 51 | 5-3/4 |
| 16.56mm | 52 | 6 |
| 16.88mm | 53 | 6-1/4 |
| 17.20mm | 54 | 6-3/4 |
| 17.52mm | 55 | 7-1/4 |
| 17.83mm | 56 | 7-1/2 |
| 18.15mm | 57 | 8 |