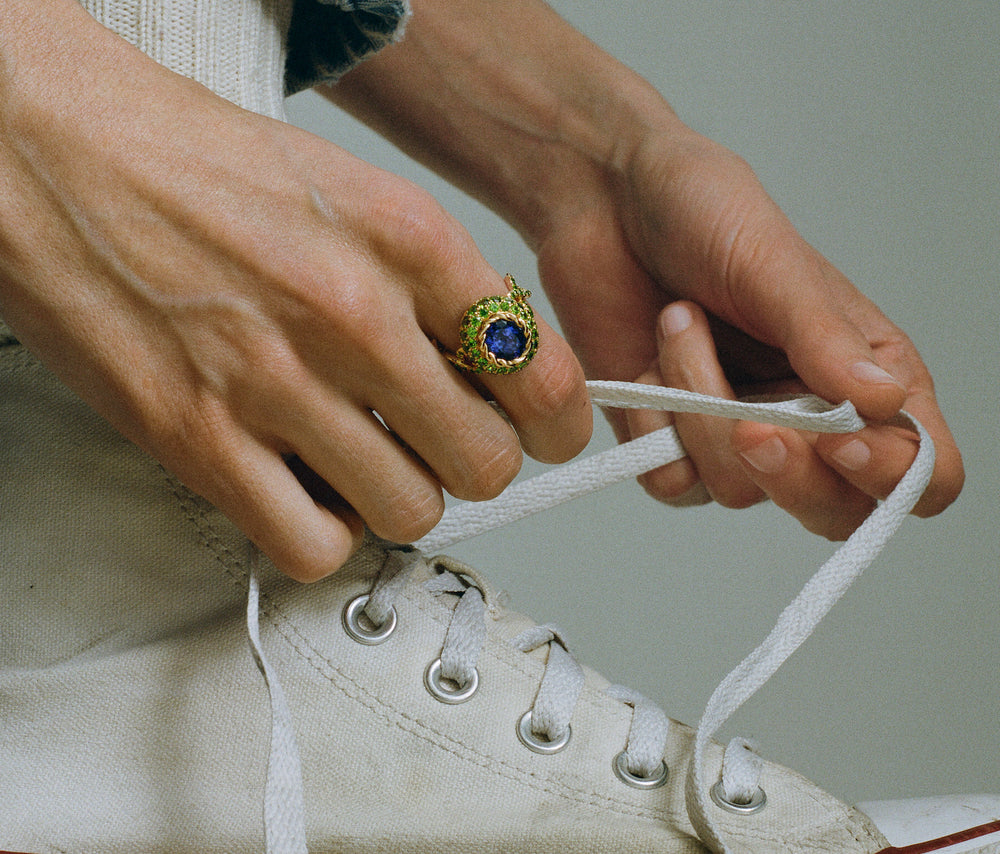 Color Queen for women and men
The story of Color Queen refers back to 1515: when François Ist was crowned King of France, he brought in many Italian artists to create in France a new artistic movement, the Italian Renaissance.
From then on, painters, architects, but also jewelers arrived in France. This was particularly the case with the Mellerios, who brought all their know-how, style and creativity to France.
In order to pay tribute to this extraodinary and creative time, Laure-Isabelle Mellerio has designed a collection of joyful and colorful rings called: "Color Queen"

Size Guide
Print the ring finder at full scale, then place your ring on the circle that best fits the inside of the ring. If you prefer not to print, measure the internal diameter of your ring and use the chart below to determine your size.
| | | |
| --- | --- | --- |
| Diameter of Ring | Size | US size |
| 14.65mm | 46 | 3-3/4 |
| 14.97mm | 47 | 4 |
| 15.29mm | 48 | 4-1/2 |
| 15.61mm | 49 | 4-3/4 |
| 15.92mm | 50 | 5-1/4 |
| 16.24mm | 51 | 5-3/4 |
| 16.56mm | 52 | 6 |
| 16.88mm | 53 | 6-1/4 |
| 17.20mm | 54 | 6-3/4 |
| 17.52mm | 55 | 7-1/4 |
| 17.83mm | 56 | 7-1/2 |
| 18.15mm | 57 | 8 |