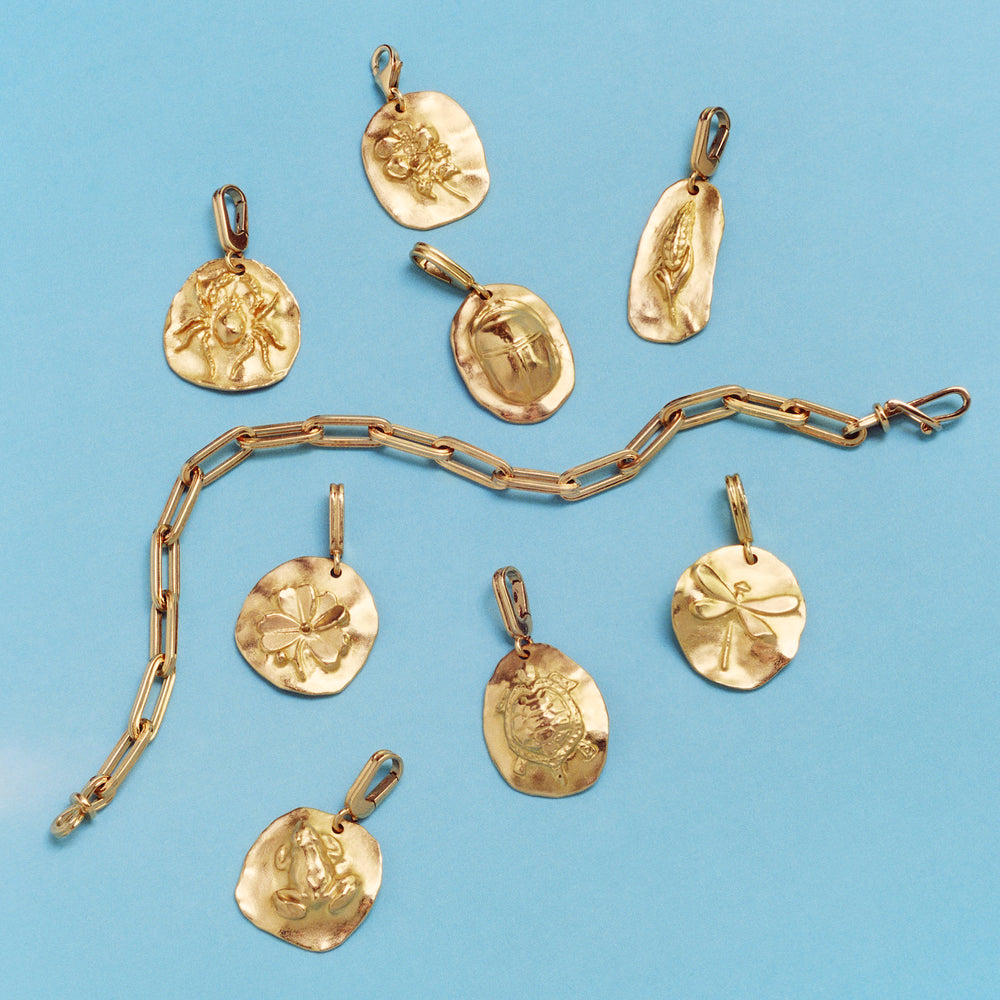 Talismans for women and men
The first collection of talisman medals is intended by Laure-Isabelle Mellerio as a continuation of the creative translation initiated by the artistic director two years ago with the launch of the "Les Muses" collections, inspired by the House's historical jewelry drawings.
Here the designer gives new life to the first 8 "talisman" medals, whose chosen signs, to which she attributes protective and magical virtues, are drawn from Nature in all its animal and plant forms.
Not wanting to reveal anything that each woman will find behind each symbol, they evoke without limit and differently for every woman who wears them the power, the energy but also the poetic beauty of the forms and details of a phantasmagorical fauna strewn with turtles, frogs, beetles and dragonflies and even the spider that stretches its web beaded in the dew deposited on a rose, a lucky clover or the ears of a wheat standing proudly in the garden of our dreams of a simple and natural nature...
To complete this collection, Laure-Isabelle Mellerio has even imagined a cosmic medal, a throw of precious stones evoking a starry sky made of diamonds, rubies and colorful sapphires.